Welcome to the Blue Mountain Human Resources Management Association
Blue Mountain Human Resources Management Association Receives
2 Distinguished Awards for 2015
...... Plus ONE MORE for 2015 !!!
In May 2016 the Blue Mountain Human Resources Management Association (BMHRMA) received the 2015 MEMBERSHIP SUPER STAR Award from the Society for Human Resource Management (SHRM). This additional award was for our continued growth of our in-chapter SHRM membership, and it is the 3rd award BMHRMA received from SHRM for 2015. Many thanks to our members and Board !!!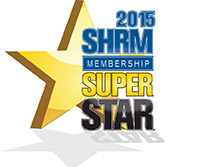 SHRM previoulsy awarded BMHRMA its prestigious EXCEL Silver Award for the Chapter's accomplishments in 2015.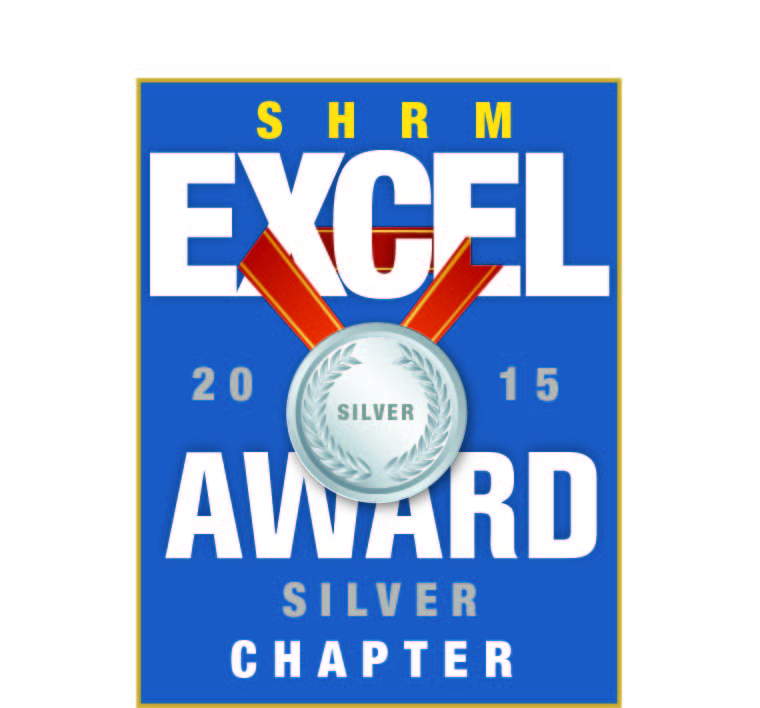 The award is part of the SHRM Affiliate Program for Excellence, which aligns individual chapters and councils' activities with SHRM's aspirations for the HR profession. The award recognizes accomplishments and strategic activities and initiatives that enhance the human resources profession.
"SHRM rewards chapters and councils that demonstrate a strong commitment to advancing the human resources profession through service to the community, local networking and professional development activities," said Henry G. (Hank) Jackson, president and CEO of SHRM. "Advancing the HR profession is at the heart of what SHRM does and BMHRMA's work this year helps us further showcase that mission."
The EXCEL award can be earned at four levels: bronze, silver, gold and platinum, and each level has a prescribed set of requirements and accomplishments that have to be met. BMHRMA will receive recognition in SHRM publications and conferences, a certificate of recognition, and a special banner to display at its meetigs and events.
In the spring of 2015, BMHRMA and its members completed a 12-week project called HR Toolkit that directly benefited local non-profits in Walla Walla, a town of 30,000 located in Eastern Washington State. Non-profit organizations are an integral part of each community, but often lack the funding or resources to develop and/or deliver basic human resources processes and procedures. HR Toolkit was a program assembled to address the HR gap that exists in the Walla Walla non-profit community.
Through HR Toolkit, BMHRMA contributed positively to the Walla Walla non-profit organizations, which so positively contribute to the Walla Walla community. The outcome of this project was a tangible improvement to an identified basic, yet essential, HR function to each of the participating 13 non-profits. Additionally, through this project and process, BMHRMA engaged with the non-profits, sharing HR challenges, practices, ideas, expertise, and then ultimately solutions. BMHRMA represented the profession of Human Resources, and made a significant difference at the agency level, which incrementally contributes to the community's understanding and appreciation of human resources.
OUR CHAPTER WAS ALSO RECOGNIZED for supporting the SHRM Foundation. Because of the generous support the SHRM Foundation receives from SHRM chapters/councils, they are able to deliver scholarships, further HR research, publish complimentary products, and move thought leadership forward.
We are an affiliate of the Society for Human Resource Management. Whether you are new to the HR field, a small business owner, or just someone who deals with employees, we are a local starting point for networking, information, professional development and continued support of excellence in Human Resources.
We welcome your use of this site as a resource, and encourage you to check back frequently for updated information. We also encourage your involvement and suggestions about all of our activities, on the web and off.
We look forward to seeing you at an upcoming meeting or event!
Welcome to the Blue Mountain Human Resource Management Association (BMHRMA).
Located in the heart of Southeast Washington's wine country, Walla Walla is known for its wine, sweet onions, historical downtown, higher education opportunities and its family-friendly environment .
The Blue Mountain Human Resource Management Association (BMHRMA) is comprised of a diverse group of professionals looking to advance in the HR profession. Our chapter provides its members with opportunities to network with their peers, to learn from experts in their field and to promote HR management.
---
Join us for a meeting or seminar:
---